On February 23, Minitop, the Italian company specialising in the European distribution of rubber tracks, won the Innovation Award promoted by SAMOTER. The Italian trade fair, a reference for the construction industry, will take place in Verona, Italy, from 3 to 7 May 2023. The award was assigned for the innovative Tracksformer, a modular system that enables rapid track conversion developed by Minitop to increase the efficiency and flexibility of the machinery.
Thanks to this innovative system, skid steer loaders can be used in a more versatile and efficient manner, reducing working time and increasing productivity on the job site.
The tracks are constituted by a smooth belt with no pattern and a patented interlocking system that allows the attachment of profile inserts. They can be transformed according to working needs thanks to 4 types of tools: Snow, Work site, Asphalt, Underwood. Assembly and disassembly can be managed autonomously allowing the skid loader to adapt quickly to the specific environment.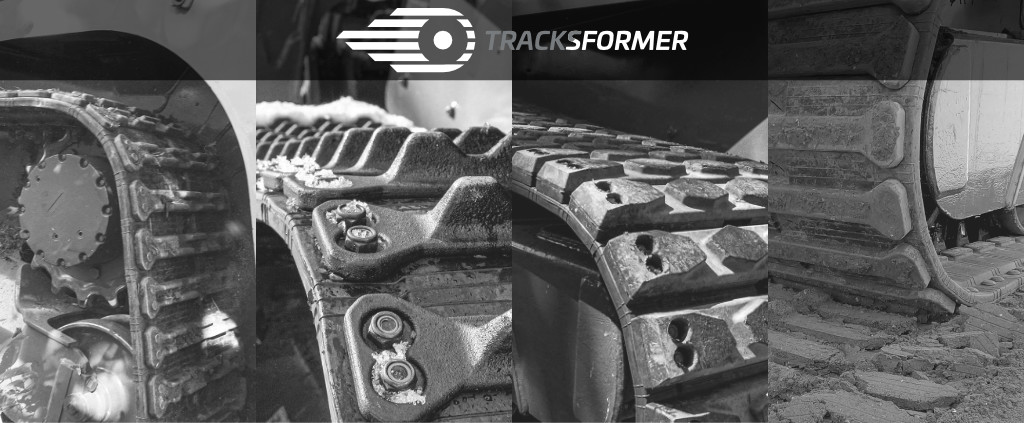 Why the Tracksformer is considered revolutionary and performing?
• Increased machine control and consequently enhanced safety for the operator
• Increased working possibilities means new orders
• 12-months leasing = 12 months of use (no machine stop, possibility to turn into profit the down times)
• Increased track life attested to be 4 to 5 times longer than traditional track
• Reduced disposal costs and greater environmental friendliness
• Interchangeability with traditional tracks
• Tracks are supplied with the tools of the customer's choice
• The patented interlocking system connects the tools to the rubber chain and permits to discharge the • entire drive power of the skid-steer loader to the ground
• Disassembly and assembly of the inserts does not require the intervention of an external professional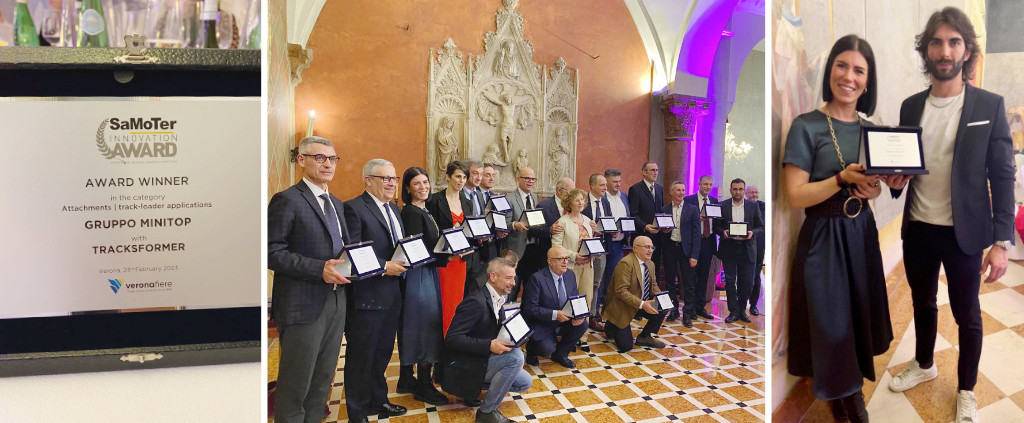 The victory of the Innovation Award in the ATTACHMENTS category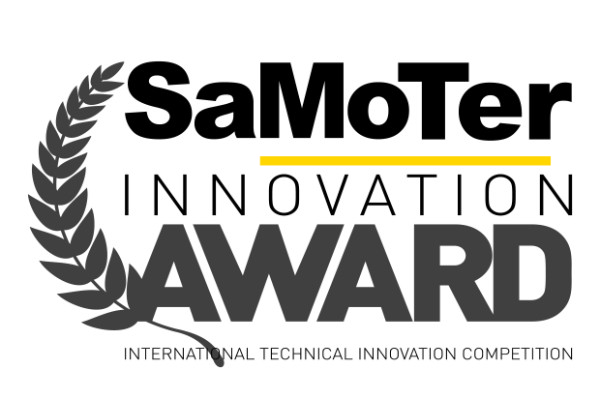 The victory of the Innovation Award in the ATTACHMENTS category is an important recognition for Minitop and the work done by its engineers and technicians.
It is a further motivation to continue investing in research and development of innovative and high-quality products to meet the needs of Minitop's customers and the market in general.
---
Minitop's participation in the Samoter trade fair in Verona will be an opportunity to present the Tracksformer to the public and answer all the questions and curiosities that the new system is generating.
Visit us at HALL 9, BOOTH C4
3-7 MAY 3023 SAMOTER – VERONA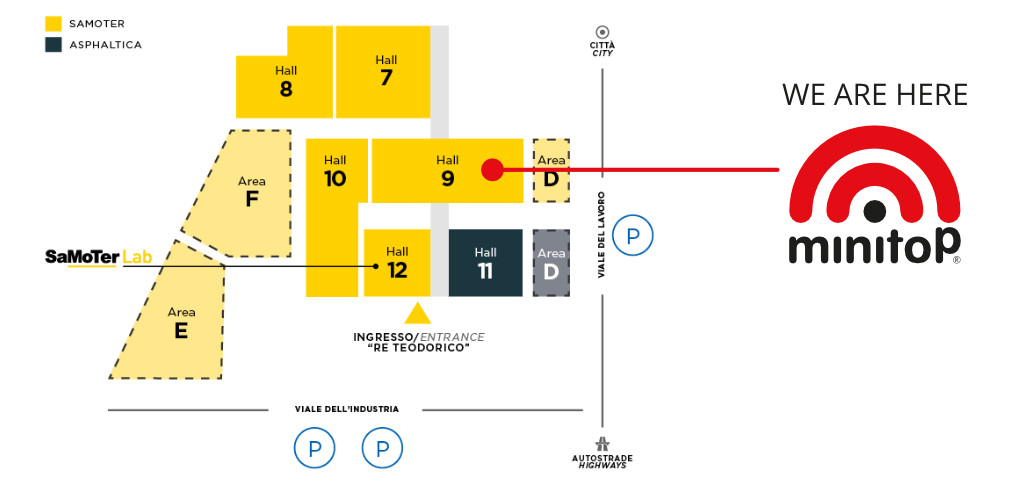 FIND OUT MORE ABOUT TRACKSFORMER ON: tracksformer.com
STAY UPDATED ON: facebook | instagram
FIND OUT MORE ABOUT SAMOTER: samoter2023